Let's talk about toast. It's one of my most favorite snacks/meals of all time. When I was sick as a little kid, my mom would make me a buttery, cinnamon and sugary piece of toast and it would almost certainly make me feel better. When money was tight in college (and even after), a piece of toast always hit the spot and was gentle on the wallet.
As I continue to explore every small detail of San Francisco, recently I stumbled upon
Trouble Coffee
in the very Outer Sunset. Run by a bevy of attractive men (no complaints here), Trouble Coffee makes the best piece of toast I've ever had (disclaimer: I have not yet tried
The Mill
- I hear it's great). It was almost equal parts butter and bread and the cinnamon and sugar coated it quite nicely.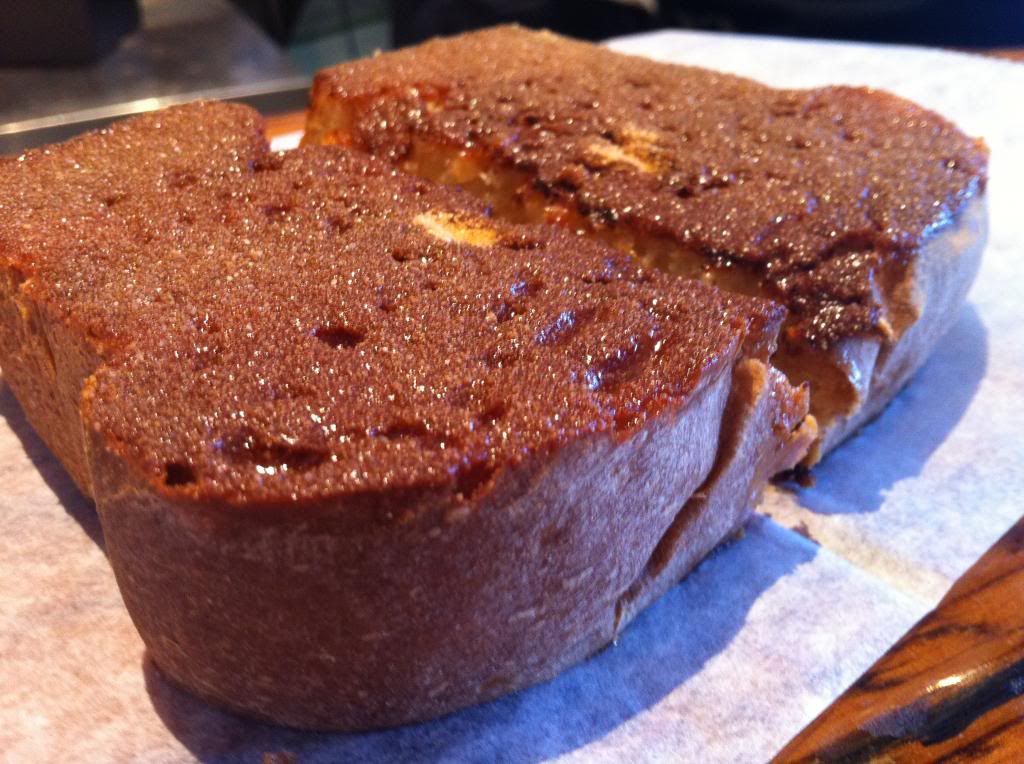 Another nice surprise at Trouble was a tea latte the baristas told me I had to try. Usually, I'm quite loyal to a good cup of coffee, but The Girlfriend (a honey and lavender tea latte) stole me away from my usual and I definitely didn't look back. It was amazing.
Check out Trouble Coffee at 4033 Judah St., San Francisco