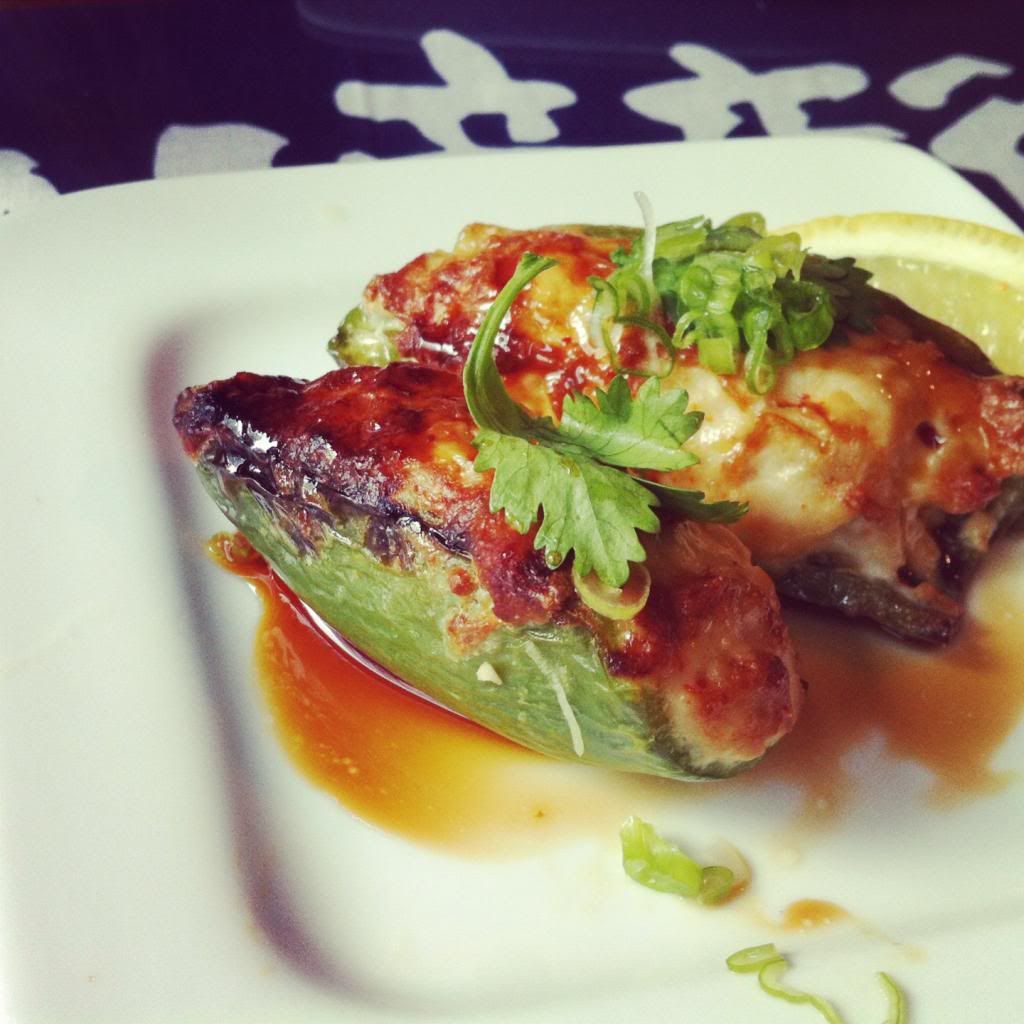 albacore stuffed jalapeños, baked
I'm the kind of person that could eat sushi everyday. For every meal. I really never get sick of it. So when I heard about
Sushi Zone
, off the beaten path in the Mission, I knew I had to try it. With only 10 seats and a notoriously long wait,
Sushi Zone
was worth it.
We started with the albacore stuffed jalapeños and they were pretty much amazing, as you can tell by the photo above. A generous serving of albacore stuffed into a hallowed out jalapeño and topped with an insanely flavorful sauce and scallions. We were beyond pleased.
Then, of course, we ordered a million sushi rolls, all standard but perfectly fresh and some of the best sushi I've ever had.
Despite the wait and tiny space, I'll be back sooner rather than later.
Sushi Zone: 1815 Market Street; San Francisco