Over Labor Day, my two best friends and I headed to Madison, Wisconsin to visit our fourth pal in her new habitat. I didn't know what to expect, but it's needless to say Madison surpassed all of my expectations. In fact, I think I'd be pretty happy to move there one of these days.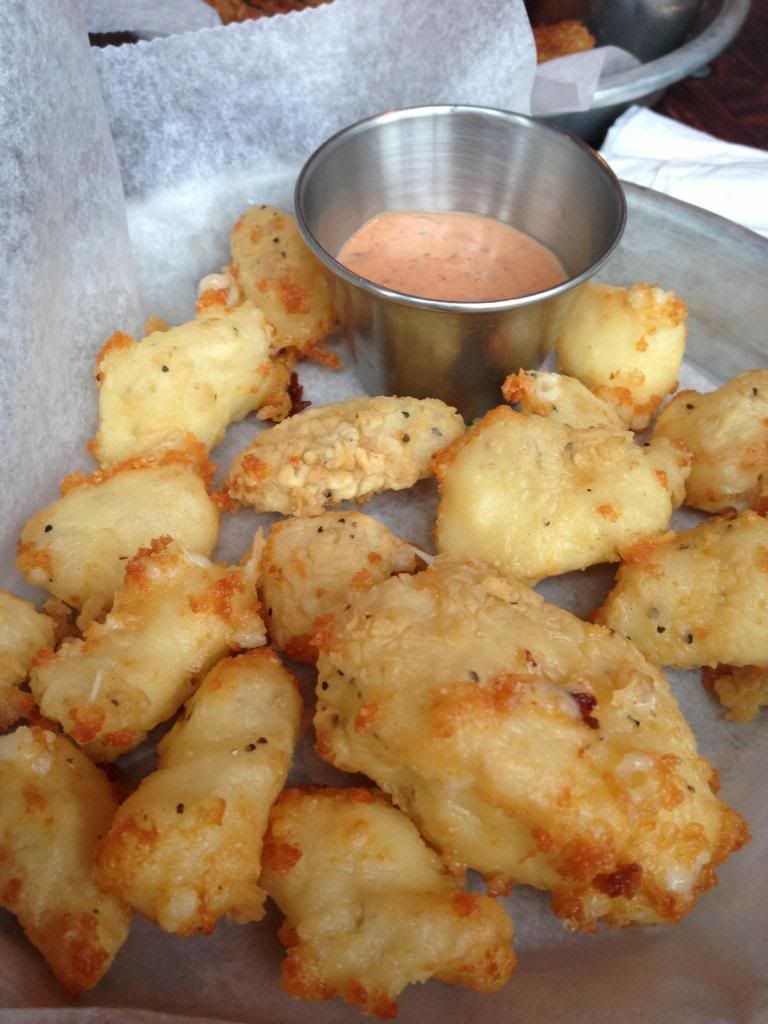 fried cheese curds
colectivo coffee
new glarus brewery
With cheese curds on every menu and the nicest people you'll ever meet, this city is full of art, culture, beer and some pretty tasty noms.
We checked out the farmers' market on Saturday and sampled an ungodly amount of cheese curds (my stomach wasn't thrilled). I tasted Colectivo Coffee (their packaging is to die for) and drank way too many Spotted Cow brews from New Glarus. We played more than a few aggressive foosball games, stayed out until 3 a.m. and laughed until we cried.
There's nothing quite like being with the people who know you best.