Recently, my family found
this fantastic recipe
and we decided to try it ourselves. Needless to say, it was the perfect chicken dish, combining both zesty and peppery flavors. Plus, it was quick. Winner winner chicken dinner!
Ingredients
4 boneless chicken breasts, 1/2 cup flour, 1 cup plain panko breadcrumbs,
1/2 cup grated parmesan cheese, 2 eggs, salt and pepper,
olive oil, fresh lemon juice (about 4 teaspoons),
3 cups arugula and 1/2 of a small red onion, thinly sliced
First, cut chicken breasts in half (vertically) and open. Cover with plastic wrap and pound out the chicken until thin. Preheat oven to 200 degrees. Place flour in a dish; panko and parmesan in a second dish; and eggs (beaten) in a third dish. Dredge chicken in flour, dip in egg wash and dredge in panko mixture. Cook cutlets in olive oil on the stove, two minutes each side. Continue until all chicken breasts have been breaded and fried. Place in a pan and keep in the oven.
In a small bowl, whisk one tablespoon olive oil with lemon juice, salt and pepper. Add this dressing mixture to a bed of arugula and the thinly sliced red onions. Arrange chicken and top with arugula mixture.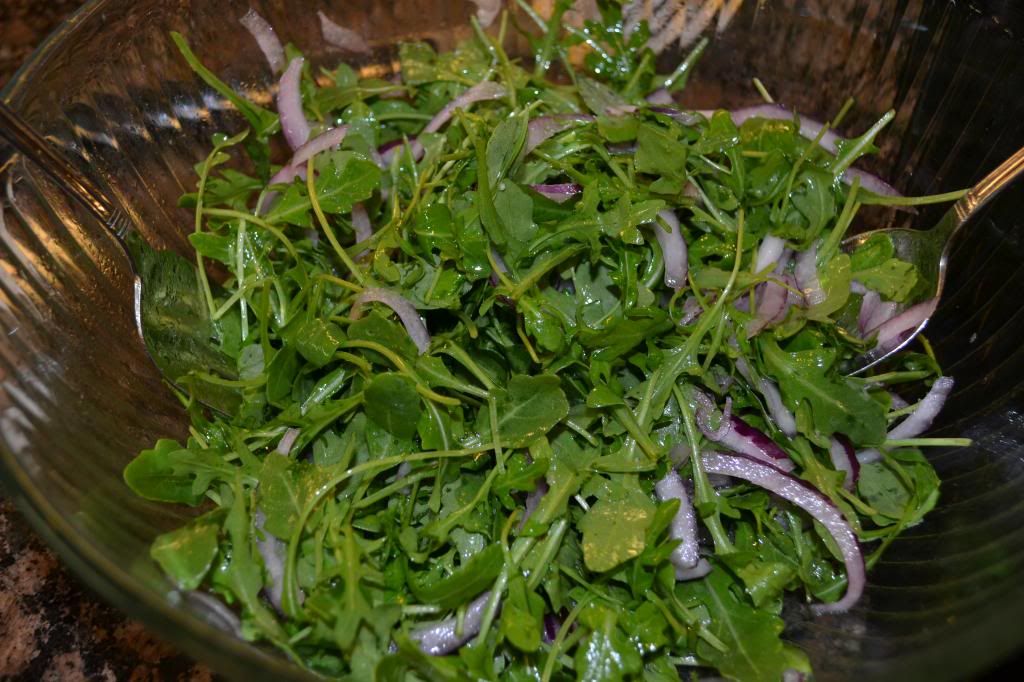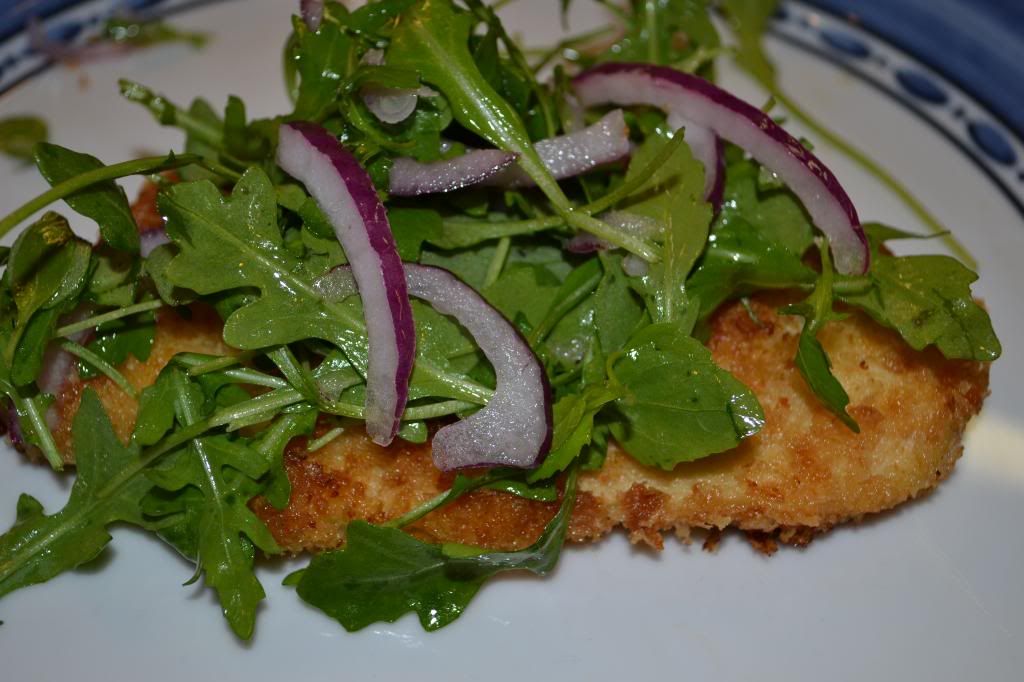 For an extra kick, add a bit of lemon juice to the egg wash to bring out the lemon in the salad topping.
{Seriously one of the best chicken recipes ever... try it out and let me know how it turns out!}