Nestled on a corner in the Outer Sunset,
Outerlands
has been on my list for a while. With walls covered in the world's most beautiful wood, light fixtures burrowed into various types of plants hanging from the ceiling and an all-around intimate atmosphere (including blankets in case you get cold), I decided immediately that Outerlands could very well be my new favorite spot.
Upon first glance, not much stood out on the menu (except for the homemade bread and butter, obviously). But as always, I appreciate a menu that surprises me. Since my heart wasn't set on anything particular, we blindly ordered and were truly blown away by the flavors and creativity of each dish.
house-made bread and butter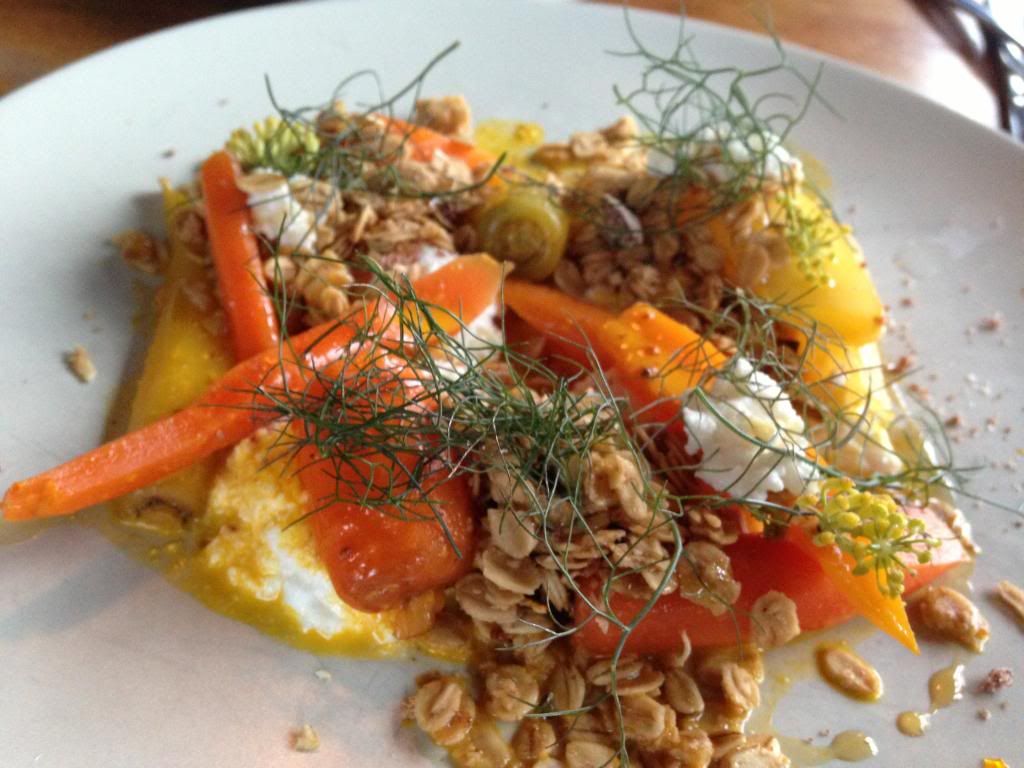 braised carrots with cheese curds, oats and fennel - my favorite dish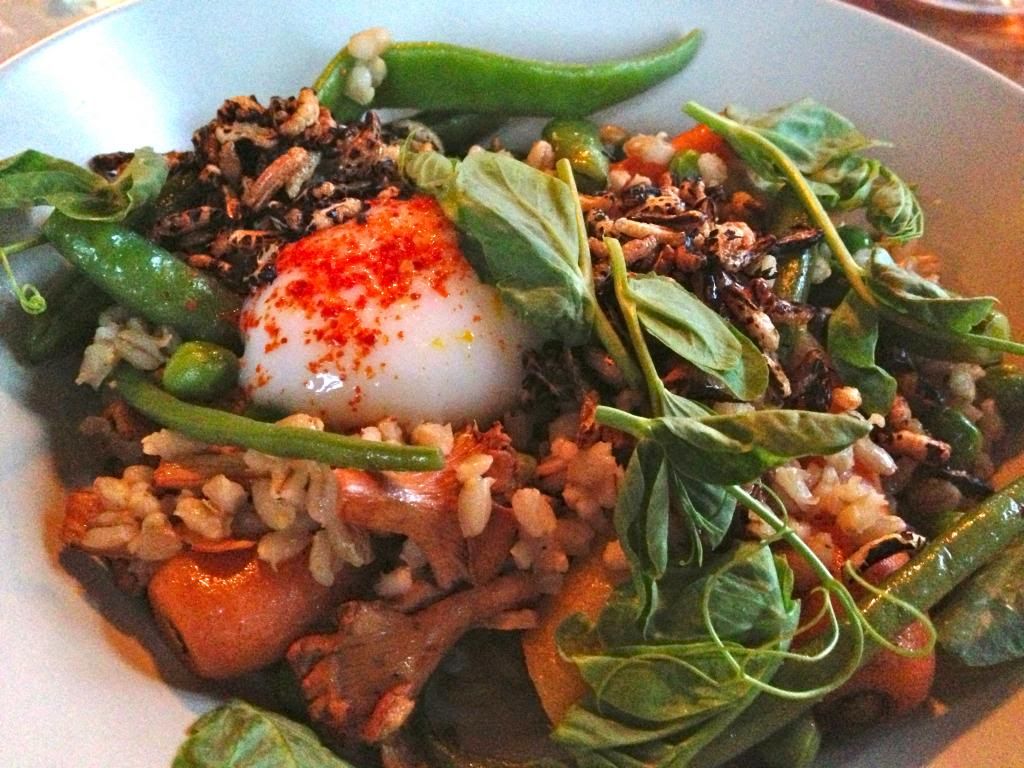 market vegetables with grains and a soft boiled egg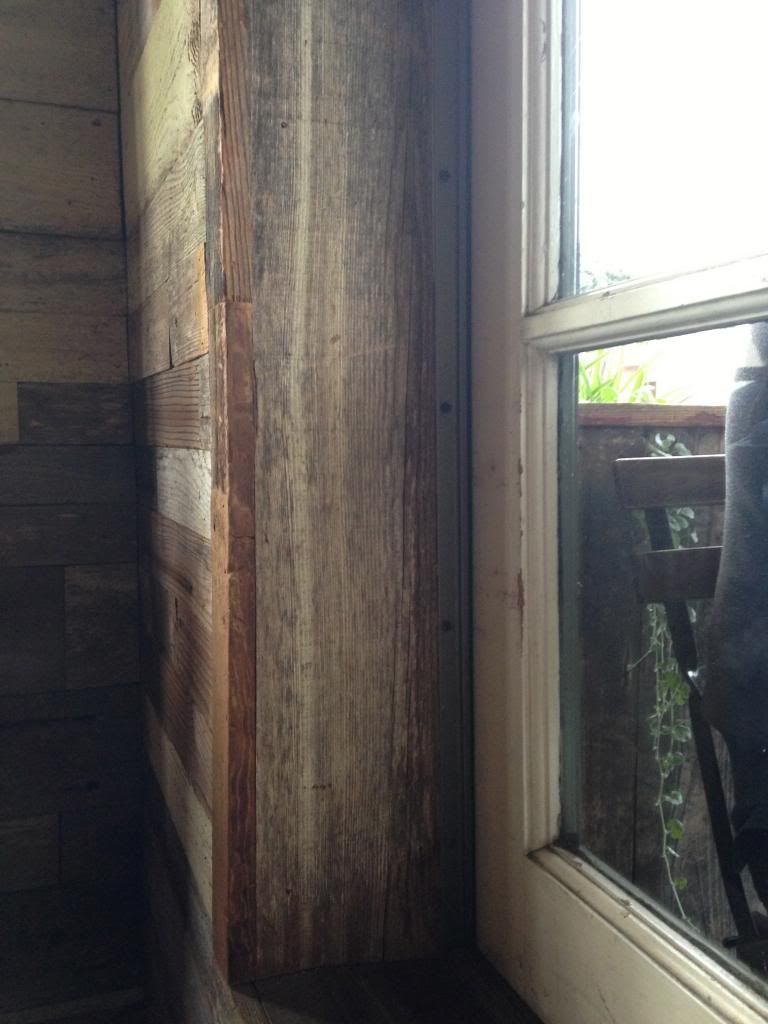 aforementioned, the wood was quite dreamy
Let's just say I'm already planning to return (I hear the brunch is to die for).
{Outerlands: 4001 Judah Street; San Francisco; Reservations Necessary}