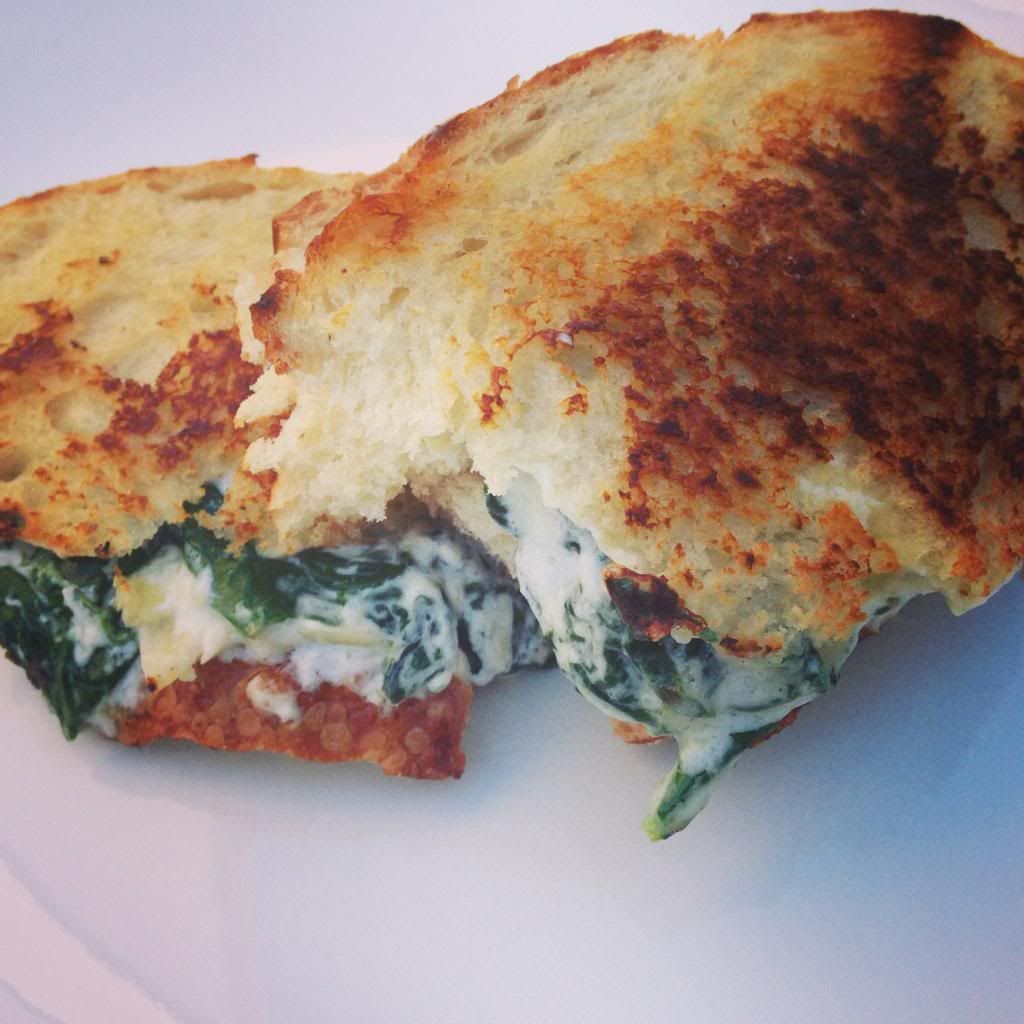 I had no idea what to call this gluttonous creation and spinach dip grilled cheese is the only thing that made sense. Inspired by my new idol
Joy the Baker
, this sando is far from healthy but absurdly satisfying, which counts for something, right?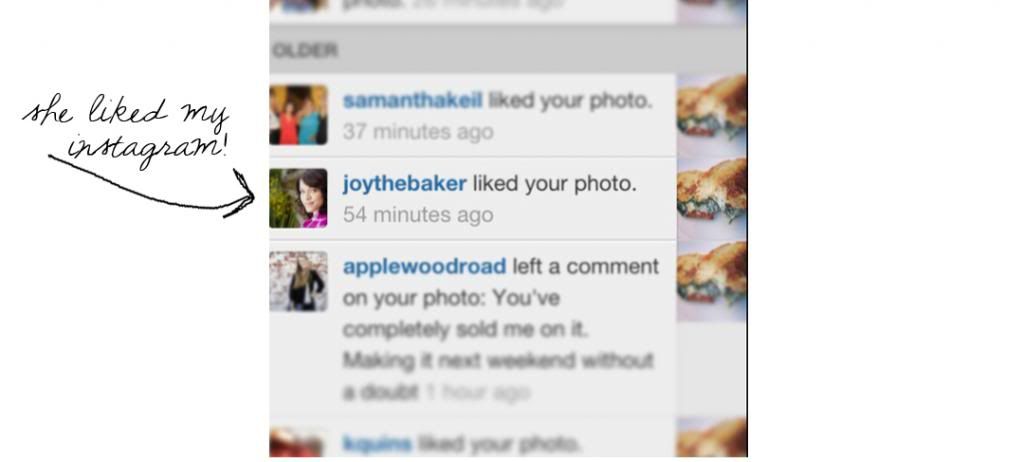 Ingredients:
Sourdough bread, cream cheese, parmesan cheese, jack cheese, plain Greek yogurt, two cloves of garlic, fresh spinach, butter, olive oil
First, sautee spinach with crushed garlic in a bit of olive oil until wilted. Transfer to a bowl. Add parmesan cheese, cream cheese and Greek yogurt and mix.
Butter bread. Place spinach and cheese mixture in the bread and top with slices of jack cheese. Grill in a small, buttered pan on medium heat until golden brown on each side. FEAST.*
*Caution: Feast in moderation. It's quite rich and cheesy.