I'm a sucker for good sushi. It's something I could eat every single day and never get sick of (though my bank account would definitely not be pleased). After asking around for some suggestions, a few friends mentioned
Domo Sushi
in Hayes Valley and after a small bit of research (I just had to), I decided it'd be worth my while.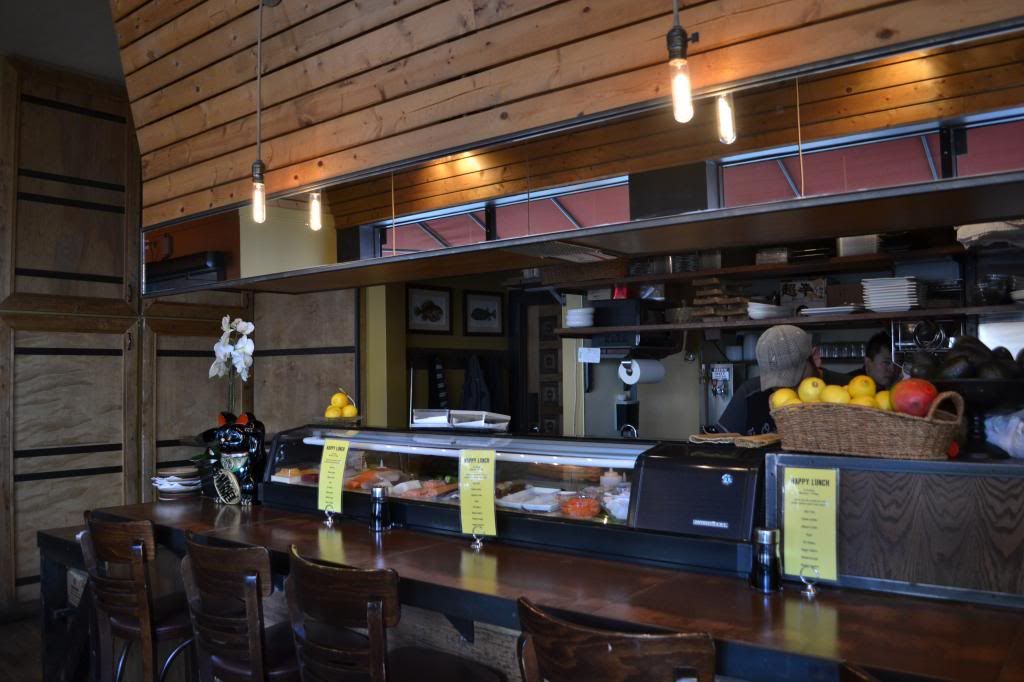 Located amidst some of the cutest shops and specialty stores in the city, Domo Sushi serves some of the freshest and tastiest rolls and sashimi I've ever had. While there for lunch, I sampled the Spyder Roll and Spicy Tuna Crudo... and then may or may not have ordered an additional Spicy Tuna Roll.
Spyder Roll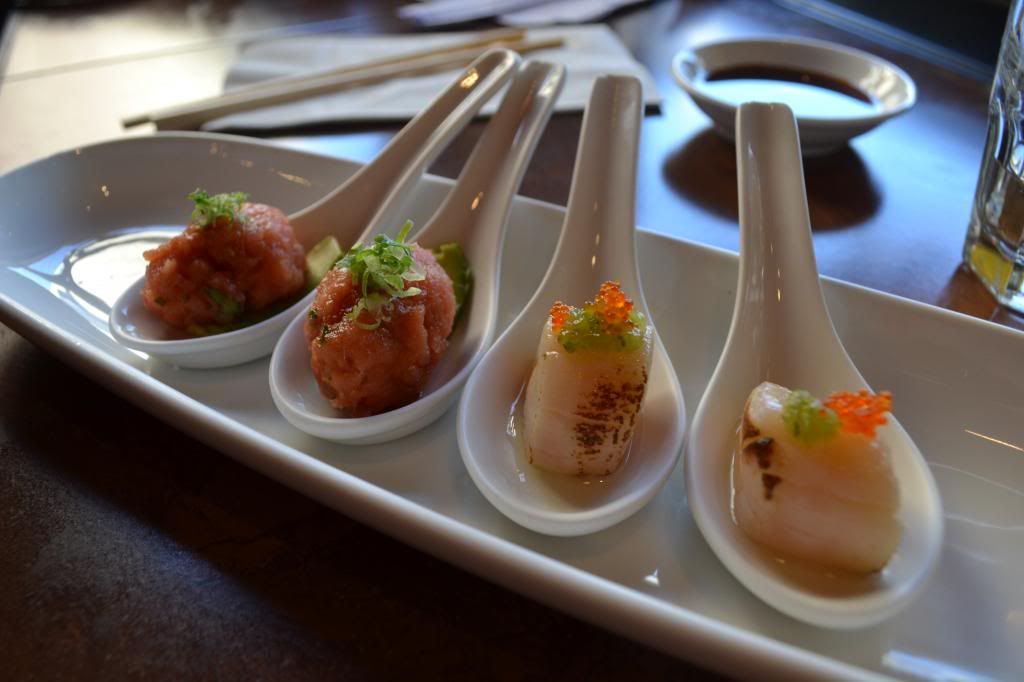 Spicy Tuna + Scallop Crudos
My feasting partner-in-crime tried the Rainbow Roll and it definitely tasted as good as it looked.
Needless to say, I will be back. With only a few tables in the restaurant, going around 1:30 p.m. for lunch was a good call. I imagine the wait would be quite lengthy for dinner.
{Domo Sushi: 511 Laguna Street}