As a transplant from Texas/San Diego, the Bay Area hasn't always been home, though it's funny how quickly it's started to feel like that. Recently, I took a little trip to the East Bay to explore Oakland. With coffee shops, beer bars and delicious restaurants on the rise, I knew I'd find something feastly, which is why I wasn't surprised when I decided immediately that I could easily live there (well, if I wasn't so obsessed with San Francisco).
My friend and I had lunch at
Stag's Lunchette
, a small eatery in downtown Oakland. With a weekly rotating menu, amazing and unique sandwiches and soup and even some side dishes (brussels sprouts!) I was pretty thrilled.
Please forgive my crappy iPhone pics.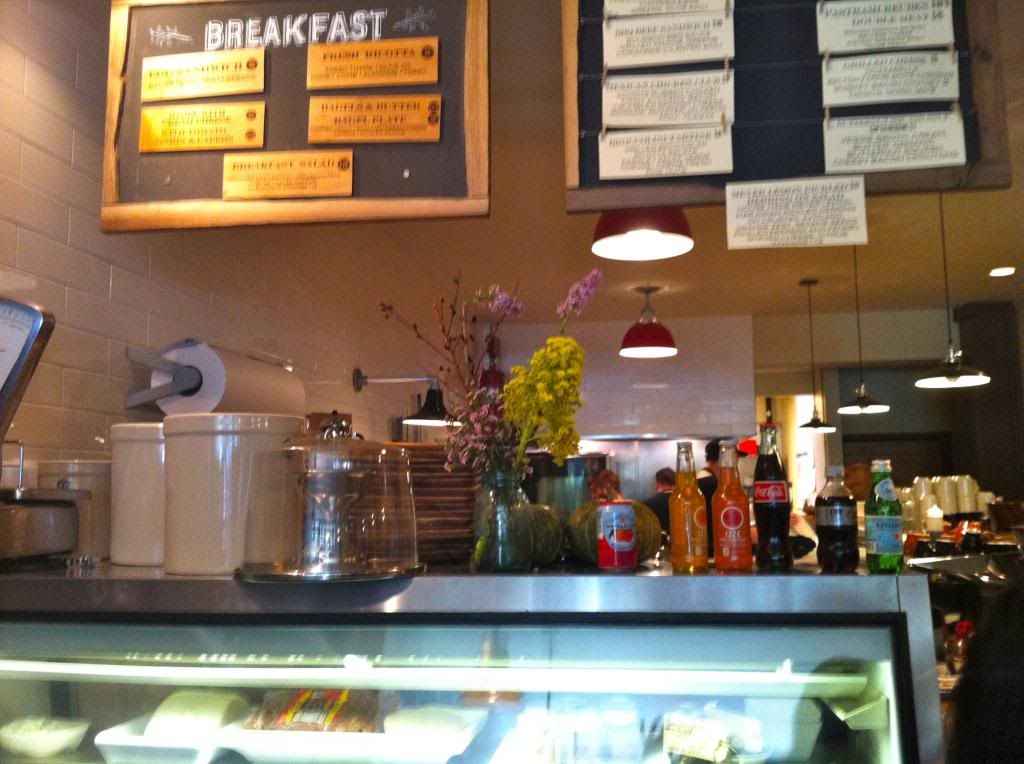 mexican grilled chicken sandwich YUM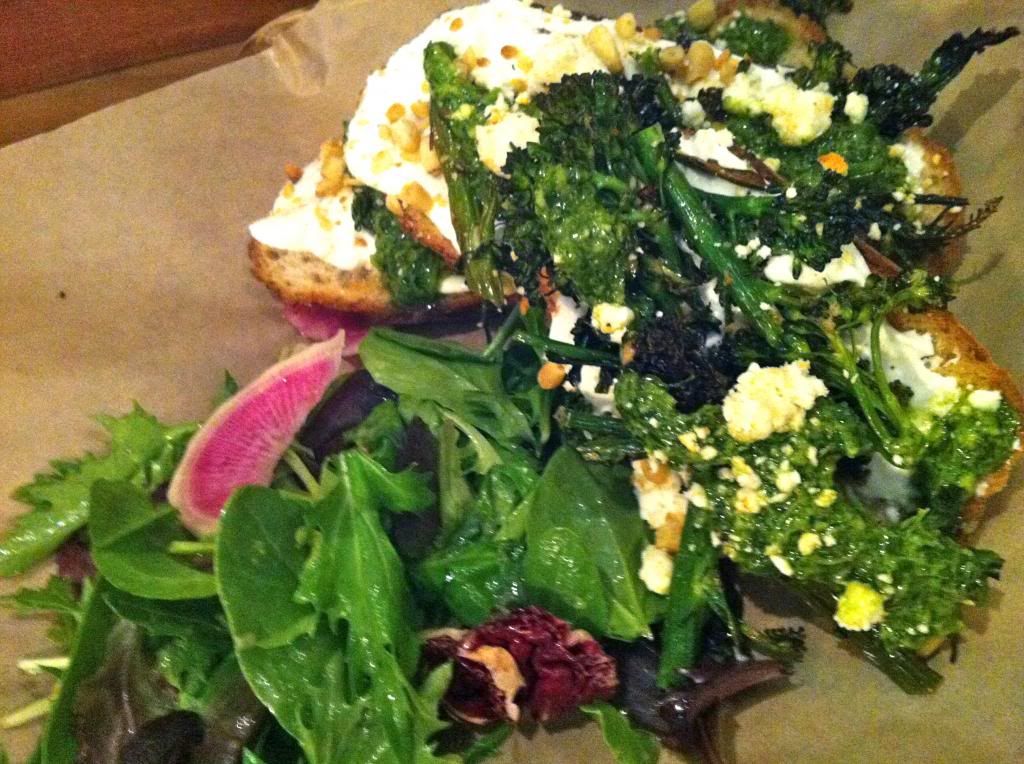 cheese and broccolini crostini for the vegetarian
an excellent collection of knick knackery
{Stag's Lunchette is located at 362 17th Street in Oakland. }