Today, I have a special treat (literally) from one of my March sponsors,
Avery
! With our similar outlooks on life and our shared love for food, Avery has quickly become one of my favorite blog friends (plus she's currently a senior at my alma mater...and we all know how much I wish I was still in college).
Anyways, she's an incredible blogger who really writes from the heart. From amazing baking escapades (example below) to heartfelt posts on
self-improvement
and life in general, I look up to her a lot. I hope you'll head over to
her blog
for some inspiration... but until then... coffee cake cookies?
Hi. Yes. Please.
---
I am an emotional baker. For me, a cupcake generously topped with cream cheese frosting is often enough to cure the worst of my bad days. A bite into a snickerdoodle makes me feel like I'm wrapped in a warm blanket, and the smell of banana bread baking is all it takes to send me into a nostalgic stupor.
I grew up sitting on the kitchen counter and watching my mom cook. She made dinner for our family every night, from thick pans of lasagna to plates of chicken and big bowls of build-your-own Cobb salad. For special occasions or simply when it was cold and snowy outside and we had nowhere to go, she would bake. I loved these days. I had my own little apron I tied around my waist and a stool to stand on. When I was deemed old enough, my mom would hand me measuring cups and ingredients to add to the bowls, teaching me how to crack an egg and use the hand mixer. My favorite part of the process is sneaking pinches of dough and licking the spoon.
The other night I found myself in a baking mood after perusing Pinterest (when am I not in a baking mood?). I came across these
coffee cake cookies
and just knew I had to give them a try. These sweet confections pair my favorite Starbucks treat with a traditional sugar cookie which happens to be a combination made in baking heaven. While I am usually one to forego mixes and instead whip my sweets together from scratch, I decided to give the packaged Pilsbury sugar cookie dough a try for times sake.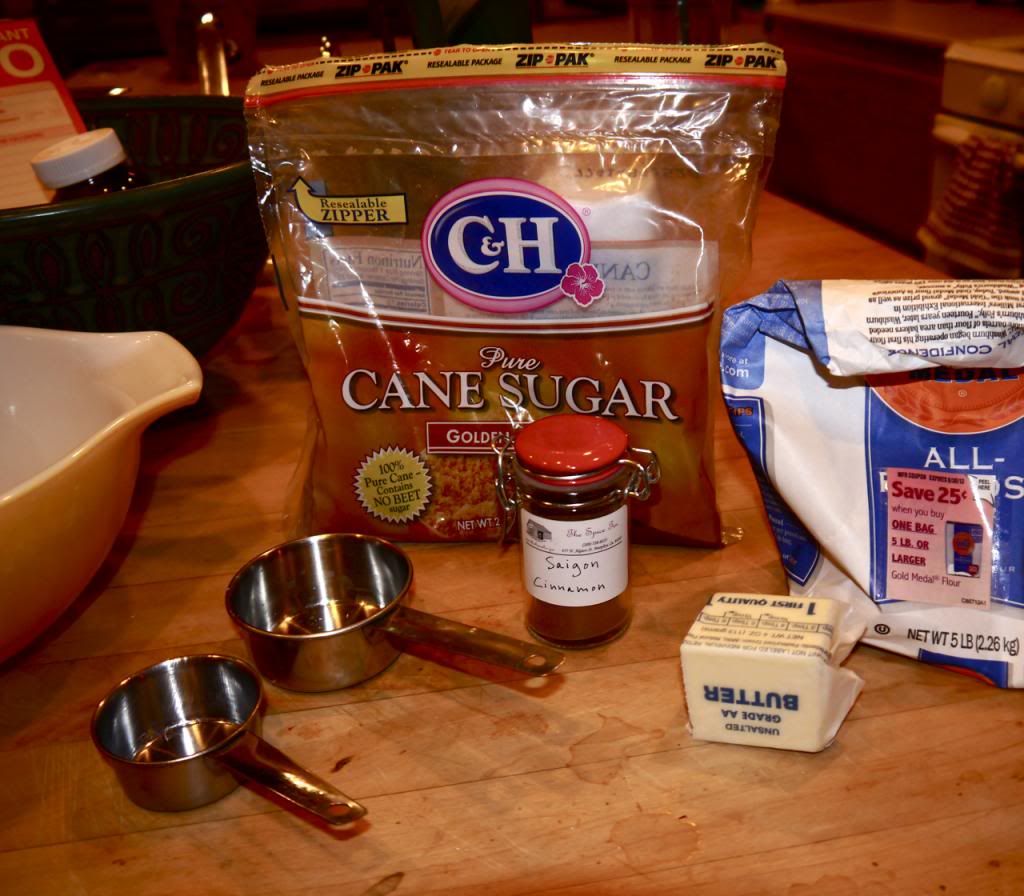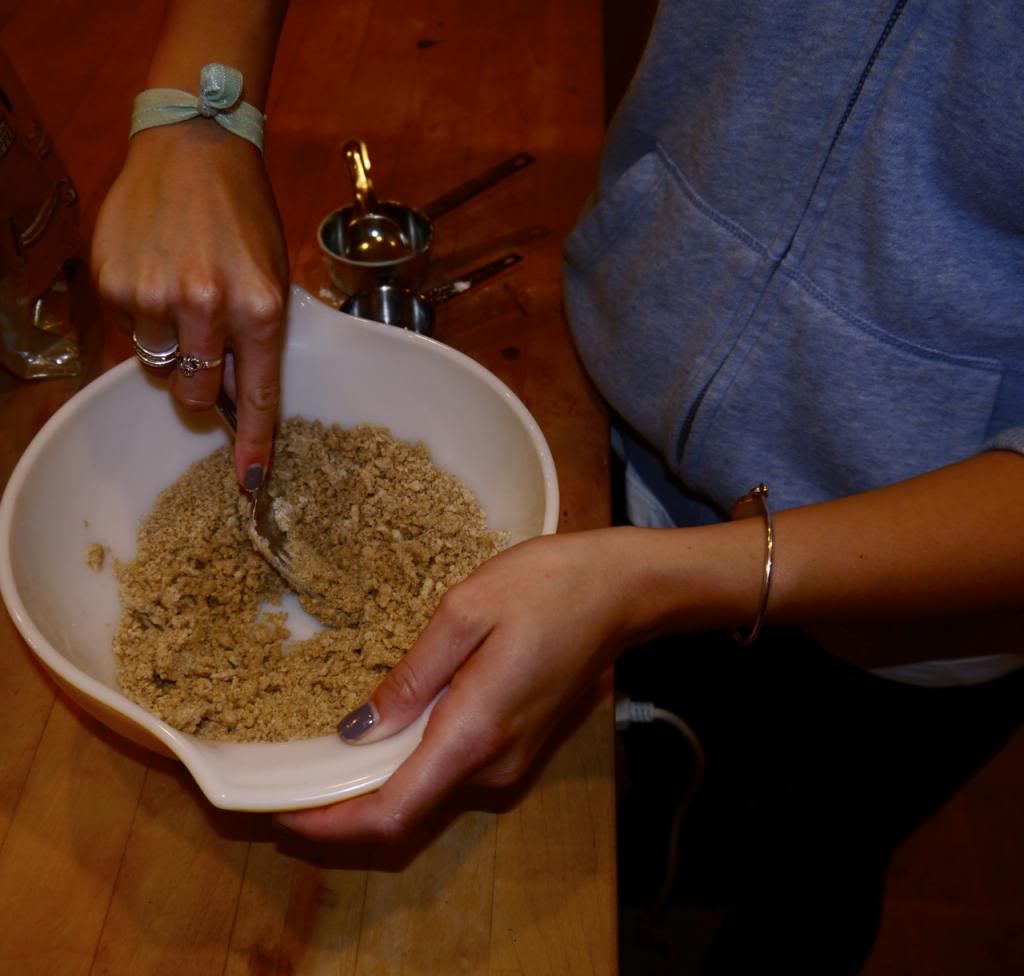 The result? Well, the plate of warm, cinamon-scented cookies hardly lasted through the night as my roommates (myself included) snuck into the kitchen multiple times for "just one more." I'd love to try them again with from-scratch sugar cookie dough next time. Click
here
for the recipe.