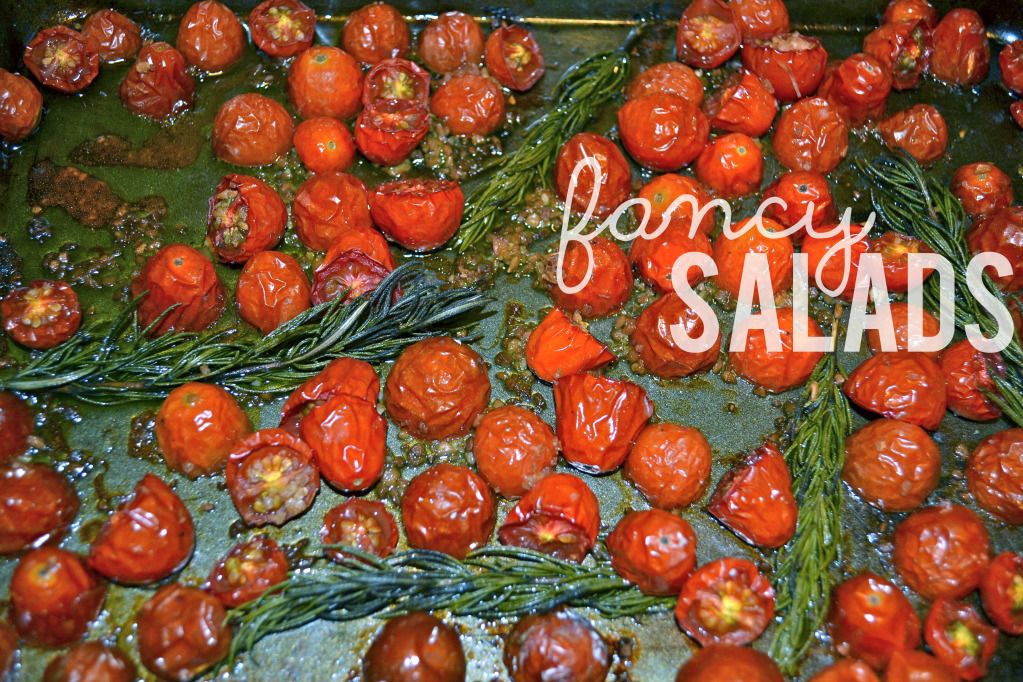 Ingredients:
cherry tomatoes, garlic, olive oil,
rosemary, feta, almonds, basil, spinach, balsamic vinegar
First, slow roast cherry tomatoes, rosemary, garlic and olive oil on 275 degrees for about two hours. Remove from oven and set aside. Then, broil sliced almonds on high until golden brown [just a few minutes]. Add almonds and feta cheese to the spinach, throw in a few basil leaves and top with a heaping helping of roasted tomatoes and drizzle a good balsamic on top and there you have it! Another simple and healthy salad.
Recipe by Lauren Millslagle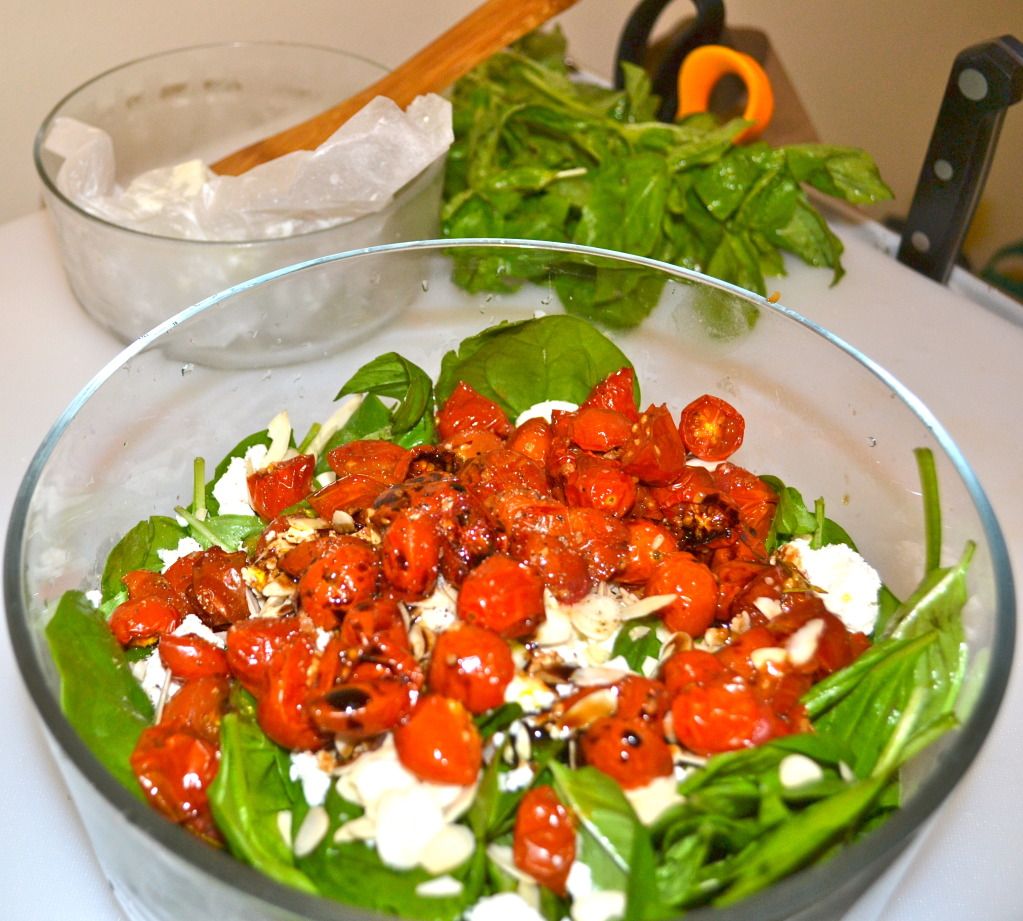 {If you have any salad inspiration for me, leave a comment! I'm kind of loving this new feature!}