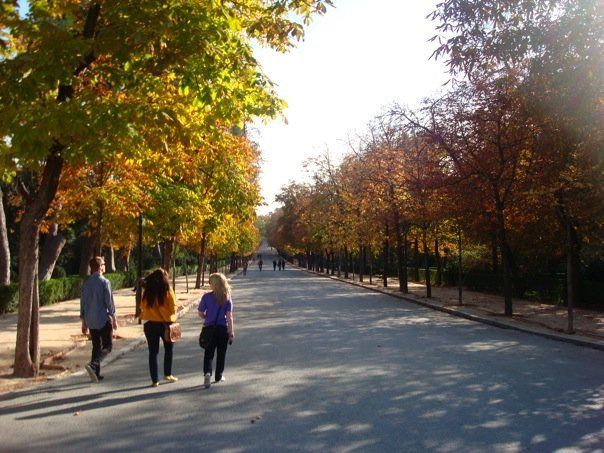 walking through parque retiro with aaron and amanda; madrid 2009
I'm in a very transitional period in my life, with things constantly changing (and I'm sure many of you are, too) and unfortunately, I'm not always able to control my emotions the way I'd like. Though I know it stems from feeling so deeply and passionately about so many things, I react strongly and emotionally to anything that's either promising or upsetting.
Recently, I told a friend about this issue. When I'm going on date after date and meeting guy after guy, I feel great. Though sure, none of them are the one or even the one for now, it still feels nice to be wanted by the opposite sex; that's natural. And when a new and exciting career opportunity presents itself, I'm on top of the world, confident as ever in my capabilities and qualifications. But when the dreaded Facebook photo of my ex with his new girlfriend surfaces or the job opportunity comes crashing down, my world ends.
I think this emotional roller coaster that I seem to be on is normal, but reacting so severely to the ups and the downs is definitely something I need to work on.
My friend told me that if I can stay in control of my emotions, not ever getting overly excited or devastatingly upset over anything (especially if a week later it could all change again), this roller coaster ride and life in general won't seem as scary.
I've been really trying to work on it lately and what can I say? Though I'll never abandon my enthusiasm and excitement for things I truly believe in, I think she's right.