Ingredients:
Six cups of chicken broth, one can crushed tomatoes, one can of corn,
one can of black beans, one small can of green chiles, a small onion, cilantro, avocado,
two chicken breasts, three cloves of garlic, one cup of shredded Monterey Jack cheese,
two teaspoons of chili power, one teaspoon of oregano, olive oil, at least six corn tortillas
(I know I know... the list is a little long. But trust me! It's easy and worth it!)
First, preheat oven to 400 degrees. Cut corn tortillas into strips, drench in olive oil and baked in the oven until crisp. Set aside. In a small pan, heat olive oil and cook chicken breasts. Once cooked, shred breasts. In a large pot, add diced onion, chopped garlic and olive oil and sautee until soft. Pour in chicken broth, tomatoes, black beans, corn, green chiles, oregano and chili powder. Add in the cooked and shredded chicken. Stir and bring to a simmer. Cover and leave on low heat for two hours, if possible. Take individual serving bowls and slice avocado for the bottom. Add a handful of crispy corn tortilla strips and a heaping serving of soup and top with shredded Monterey Jack cheese and cilantro.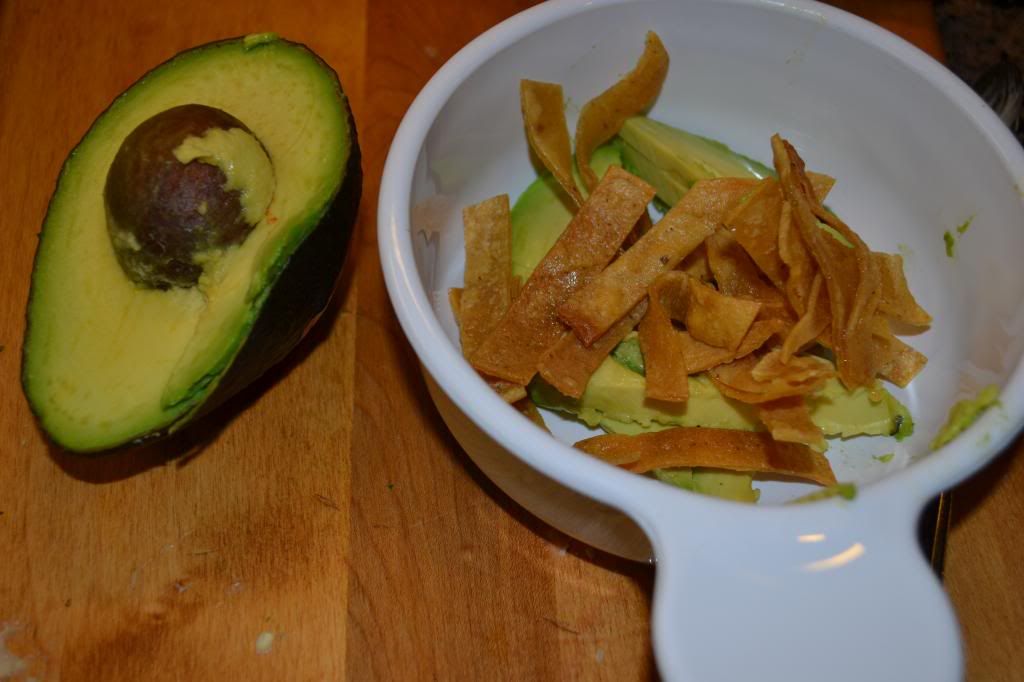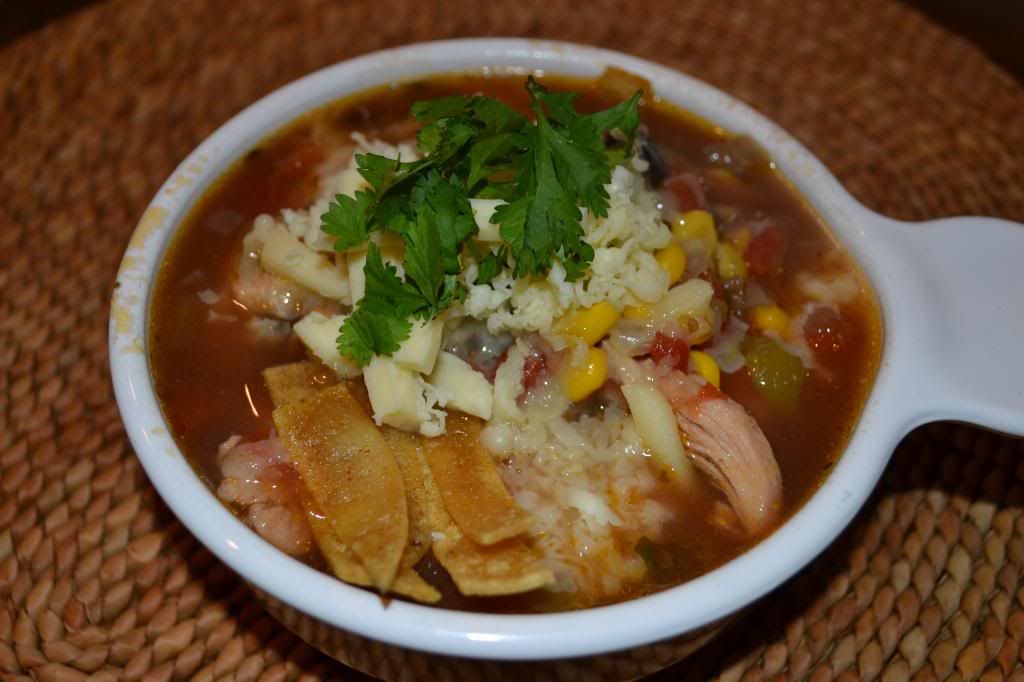 {FEAST!}