A restaurant that serves a variety of grilled cheeses? Count me in.
homemade italian sodas
jalapeno and cheddar biscuit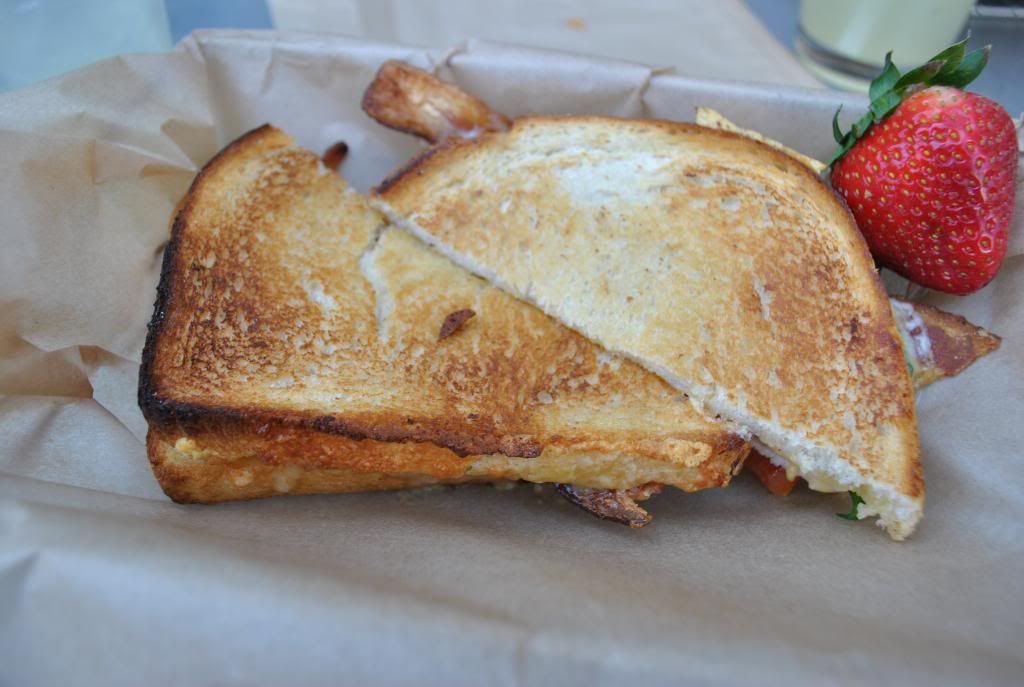 perfectly buttery and delicious
Located in SOMA/the Design District, aka... right near my BRAND NEW JOB (more on that later),
the American Grilled Cheese Kitchen
is definitely one of my new favorite spots. I visited them twice in the past two weeks (oops) and between my friends and I, sampled almost all of their sandwiches. I was pretty dang pleased with everything I tasted and will definitely return now that it's right around the corner from my new place of work.
On another note, funemployment: see you (hopefully) NEVER! And for all of you currently dealing with not-so-fun employment, I feel your pain and I promise you, there will be an end. Until then, keep your head up, email me if you need some tips or reassurance and
check out this article
.