Around this time last year, a few friends of mine and I tried to be vegan for a month. I lasted about three days. In the past, I've been a vegetarian on and off and still eat meat in small doses... so when I heard about
Gracias Madre
in San Francisco, I was curious to see how Mexican food could be even kind of vegan (my concerns were specifically with the lack of cheese) and still be edible.
Located in the Mission (do you see a trend... this area is my fave), Gracias Madre boasts a variety of completely vegan dishes in a clean and trendy environment. On a Wednesday evening, my friend and I had to wait an hour, but the cool thing about Gracias Madre is that they take your phone number and call you when your table's ready. This allowed us to wander down the street for some beers. No complaints there.
For a starter, we split the quesadillas de calabaza, a generous serving of butternut squash and caramelized onion-filled torillas topped with cashew cheese (TO DIE FOR) and pumpkin seeds, which added the perfect crunch. We were quite pleased.
For our entrees, my friend, Lori, ordered the papas al horno which were roasted potatoes topped with olive oil, garlic and cashew cheese and I went the fatty route with the gorditas, potato-masa cakes topped with salsa verda, avocado and cashew cheese.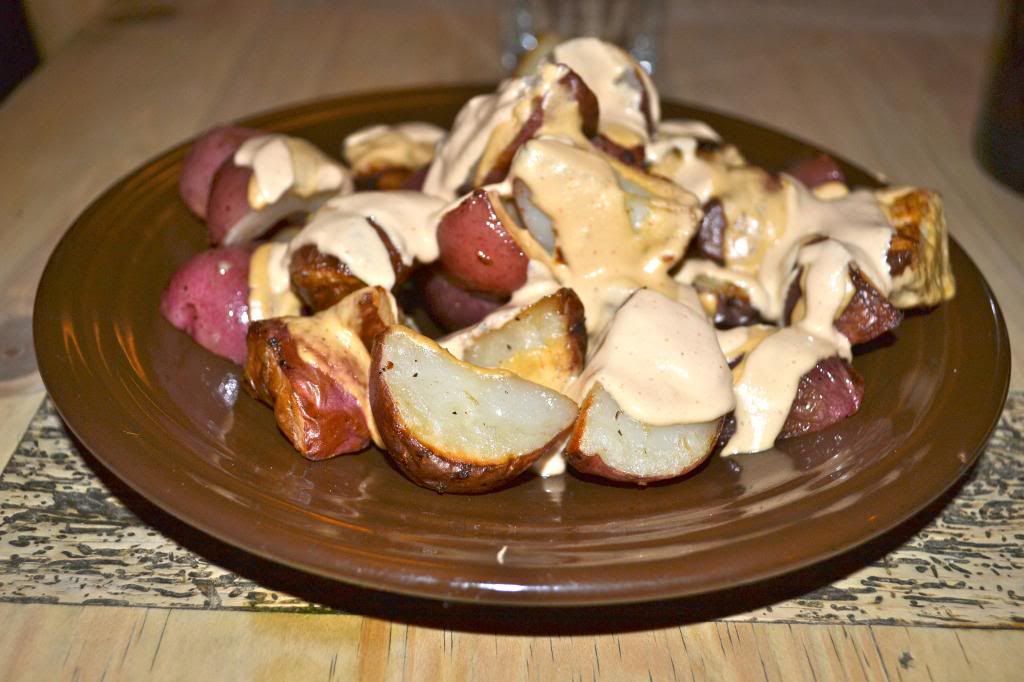 Besides the friendly and knowledgable staff, the service was quick and attentive and a mariachi band even came mid-feast to play some tunes. My favorite part of the evening, though, was Ken, our waiter (or food runner?) who appreciated our enthusiasm, constant "omg this is amazing!!" comments and our drooling stares as he brought out other customers' dishes, stopping to explain, in serious detail, the other menu options.
Though I've had vegan food in the past and definitely appreciate it, this was one of the only vegan dining experiences where I left feeling both full and satisfied yet not heavy and sluggish (I'm known for overeating haha).
{Visit Ken and the rest of the Gracias Madre staff at 2211 Mission Street; San Francisco}