While I'm en route to Dallas, I have one of my favorite bloggers here with you today to get you in the mood for Valentine's Day (PS: how great is her man for helping out with this craft?). This lifestyle-meets-crafty-meets-my new best friend-blogger is always making me smile - from inspirational posts to personal emails... if you haven't visited
Kaylyn's blog
, you should probably do so. Right. Now.
---
What's up, love birds. It's Kaylyn from
The Weir House blog
bringing you a tutorial on how to make a festive heart pinata just in time for Valentine's Day. How you choose to use it - smashing it with a bat, stuffing it with candy hearts or hanging it over your dinner table for a Valentines party - is totally up to you. The good thing about this DIY is that it doesn't take much to get it started. The only thing you need to get is
metallic foil
, patience and a tall glass of wine (it's required).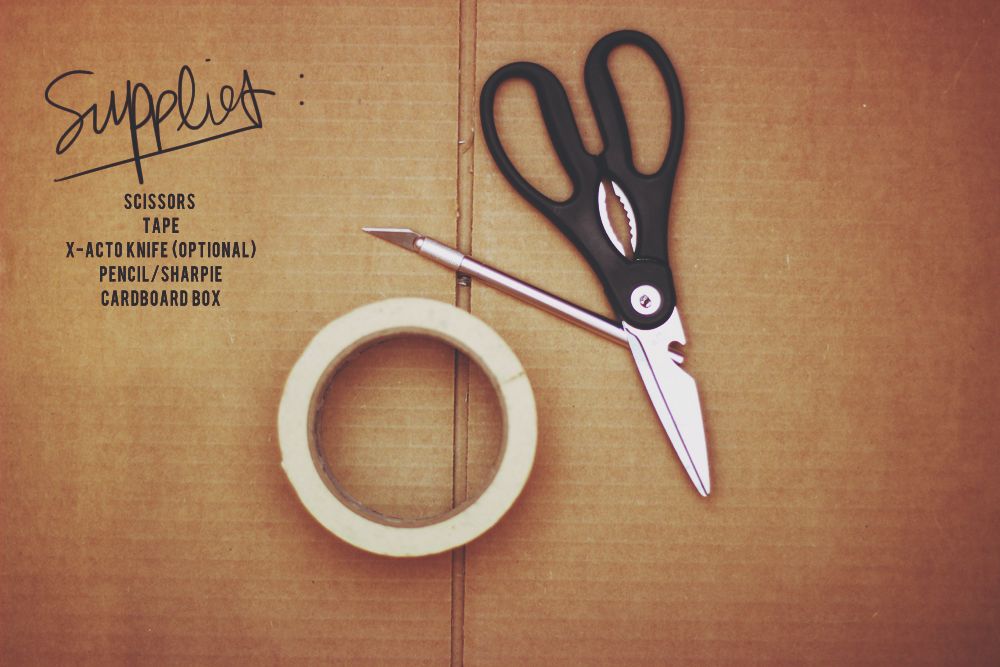 1.
Using any cardboard box around the house, remove the flaps on the top and bottom of the box. KEEP THESE! You will use them later.
2.
Cut the box open
3.
Now cut the walls into individual sections.
4.
Draw a heart on one of the sections and cut it out (we free-handed ours).
5.
Using the heart you just cut, trace it on another section of cardboard. After it has been traced, cut it out. You should now have 2 hearts. These will be the front and back of your heart pinata.
6.
Remember the flaps we told you to keep? You will need to measure the width of your flaps and divide them in half (we divided our flaps at 4 3/4 inches because our flaps were 9 1/2 inches wide). Once measured, cut your flap down the middle giving you two pieces.
7.
Roll your flap so that it will become more flexible. These flaps will become the walls of your pinata.
8.
Form the walls of the pinata by curving the flaps around the edge of the heart (you can't mess this up). Tape the flaps to the heart by using masking tape. This doesn't have to be pretty! You can tape it anywhere you want to hold it in place. It will be covered by foil later.
9.
Once you have taped all of the flaps around the perimeter of the heart, grab your second cut out heart.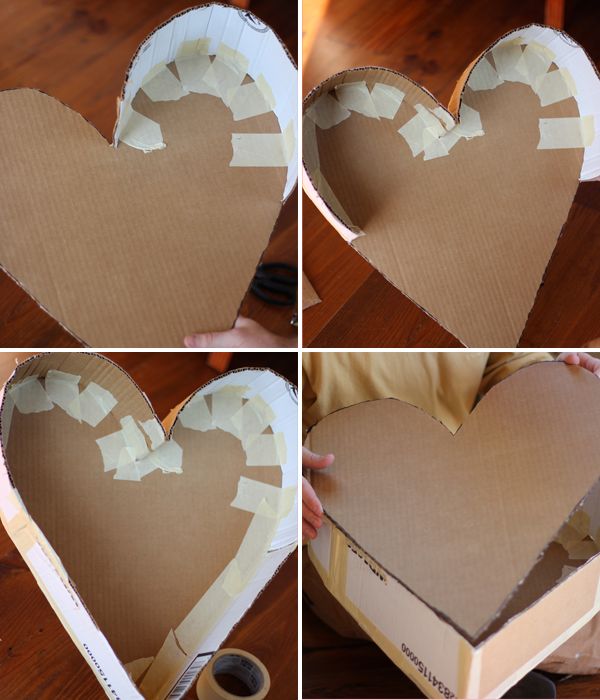 10.
Tape your second heart onto it, making the second heart the top layer. Again, this doesn't have to be pretty. Just tape it! ...HOORAY! You now have a pinata.
11.
With the foil that you have (we ordered ours from dickblick.com) cut strips of it and fringe the strips.
12.
Start from the bottom of the heart and foil UP. This hides the tape. Finish the sides the same way. THE KEY: FOIL UPWARDS! There you have it, you've officially been shot with Cupid's arrow. Enjoy your glimmery heart and feel free to send us pics of your finished product!