You guys, I've become a little bit addicted... to sriracha. It's just so tasty and adds a kick to any dish... I seriously can't stop using it (as I write this with a mouth full of sriracha'ed pad Thai... crying a little bit because I used too much). Ever since my
cooking class in Thailand
, I've been dying to make some of the dishes... mainly, the pad thai. Finally, I bit the bullet and bought all of the ingredients to recreate this memorable feast.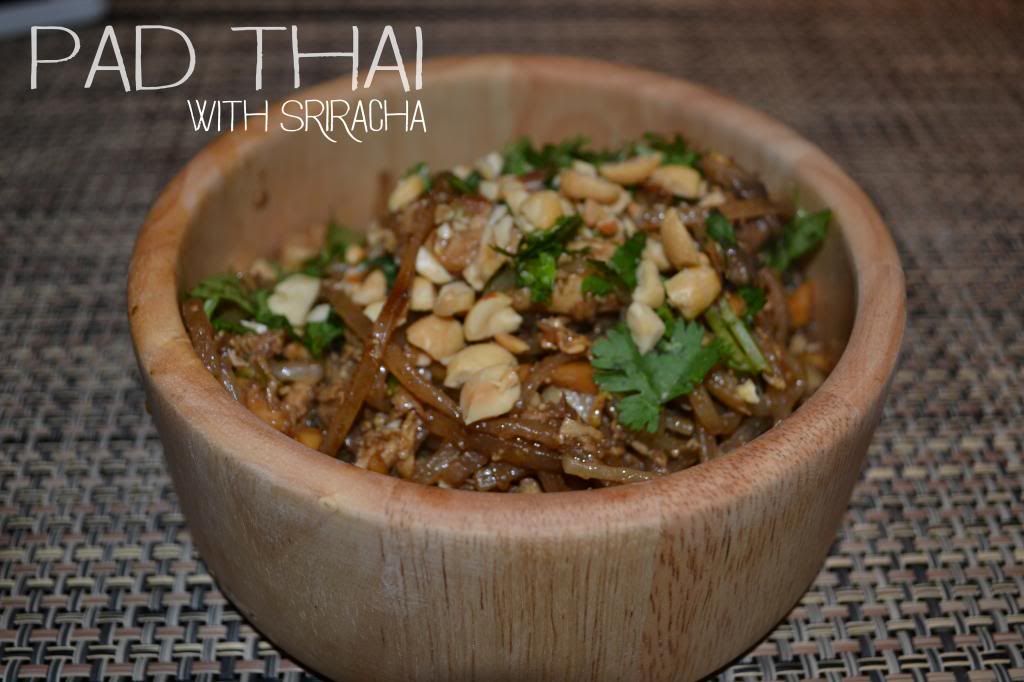 Ingredients
Rice noodles (pre-soak in hot water until soft and cooked), chicken breast (optional), vegetable oil, brown sugar, soy sauce, 1/2 tablespoon red curry paste, two eggs, garlic, 1 tablespoon tamarind paste, bean sprouts, green onion, soy sauce, chopped peanuts, sriracha, cilantro
First, soften noodles in a bowl of hot water until soft. Then heat oil over low heat and add diced garlic, mushrooms, bean sprouts and chicken. Once chicken is cooked, cut into bite size pieces and crack the eggs right into the pan, stirring rapidly until they become scrambled. Add cooked rice noodles, soy sauce to taste, a pinch of brown sugar, half a teaspoon of red curry paste and one tablespoon tamarind paste to the cooked ingredients. Add green onions and more soy sauce if necessary. Top with chopped peanuts, cilantro and the appropriate amount of sriarcha and serve.