Have you guys ever heard of
The Pirate Store
or
826 Valencia
? I stumbled upon this curious shop after
an incredible meal
in the Mission (post coming soon) and couldn't help but ask the employee a million questions about the store and non-profit connected to it. Founded by Dave Eggers and Kevin Powers, 826 Valencia is dedicating to helping kids of every age better their writing in a fun, classroom-type setting. I can't think of anything better. (I applied to be a volunteer. It's too cool.) They host creative and enticing workshops that I would love to attend, you know, if I wasn't several years over the age limit. Storytelling, Singable Stories and Comic Drawing... just to name a few.
Anyways, by this point, I needed to make a purchase because I was so psyched on the place, so I bought the latest
826 Quarterly
which is a collection of poetry, fiction and essays all written by kids ages 6 to 18. This was my favorite (obviously):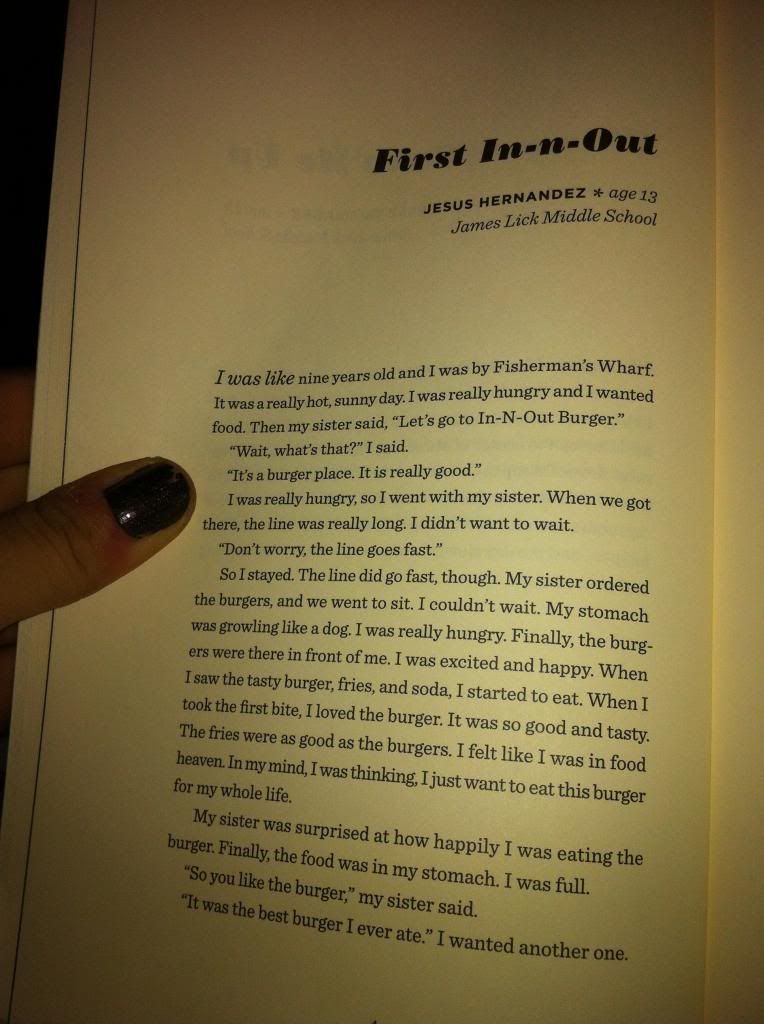 Too cute, huh? Slash I couldn't have said it better myself.