I have a friend moving to Australia. A friend who might visit Australia. A friend who just moved back to India. Friends leaving for Thailand later this month. I know I know, I'm so deprived. (Not.) But, I am itching to get out of the country for a bit. Besides hardly having enough money to even consider traveling, I haven't yet convinced any of my friends to take an epic trip with me. I'm dying to go back to South America and hike Machu Picchu, explore Argentina and Bolivia and maybe even go back to Chile.
I think what I'm craving is that feeling of awe when you're in the presence of a landmark, a building or just the beautiful outdoors, that, before that moment, you'd only seen in photos. Where it kind of knocks you off you're feet because you can't believe you're seeing something you've dreamed about in real life.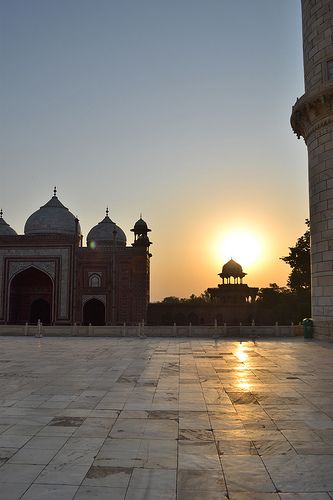 That's how I felt when I visited the
Taj Mahal
. It was 6:30 a.m., sunrise, and there weren't too many people there yet. It was weirdly quiet (if you've been to India you know that quiet is not something you experience often, if ever) and even more spectacular than I imagined, if that's even possible. Seeing the Taj Mahal left me pensive and humbled and I remember wishing we had allotted more time to just sit and enjoy its presence.
And that's what I miss so much.
Maybe the key is finding people and places like this in your everyday life. Living in the Bay Area, that shouldn't be too tough. That way, unlike me, you aren't daydreaming about being somewhere else but really cherishing where you are in that very moment.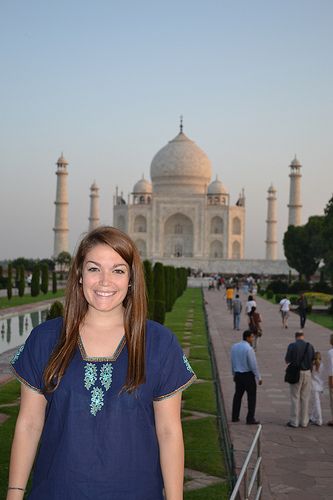 {Something to think about!}