If you're allergic to avocado (in which case I'm really sorry, that blows) or if you don't like it (to which I'd say... , this recipe is not for you. But if you're like me and put at least half of an avocado on everything you eat, you're going to love this easy peasy treat.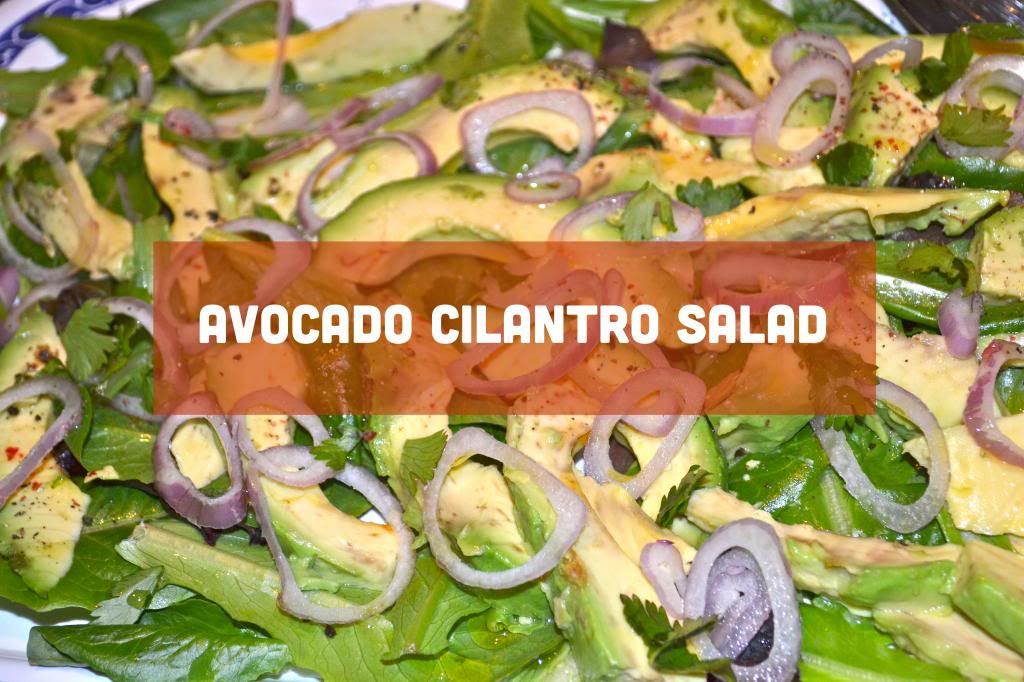 Ingredients:
Avocado (one or two), one shallot, cilantro, olive oil, greens of any kind, salt & pepper, lime juice
Take a serving plate and layer greens, sliced avocado, sliced shallots and cilantro. Top with lime juice, salt and pepper and a bit of olive oil. Easy, delicious and healthy... what more could you want!