I've realized lately that although I've traveled to over 20 countries around the world, I haven't seen a whole lot around the United States. With the lack of funds in my bank account, I've made it a priority in 2013 to do some local traveling... starting with Marfa, Texas.
I don't know how I've made it this far in life not knowing about Marfa. Especially since I grew up in Texas. My super awesome friend, Kiera, told me about this lesser-known city in, well,
literally
the middle of no where, Texas and after researching my you-know-what off, I absolutely need to go.
Known for their mystery lights (UFOs?), art, desert landscape, hip hotels and all around (for lack of better words) weird stuff, Marfa is no easy place to get to. Eight hours from Dallas, six hours from San Antonio and three hours from El Paso, no matter where you fly in to, it's going to be quite the drive.
People rave about Mediterranean-esque cuisine from
Food Shark
as well as tacos (obviously a favorite of mine) from
Tacos del Norte
. If you want to get fancy,
Maiya's
ever-changing menu seems to draw in quite the crowd as well.
My favorite part of this strange town, however, has to be the accommodation options. The
Thunderbird Motel
seems to be an Ace Hotel equivalent, boasting locally-designed custom furniture, an awesome pool and plenty of other vintage touches.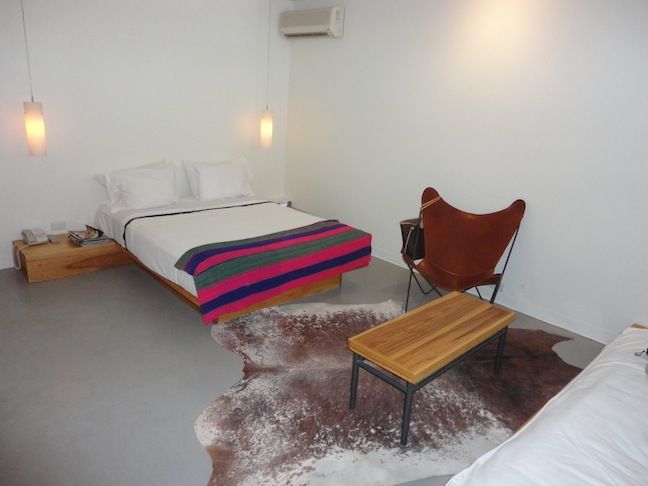 Or you can stay somewhere a little less conventional.
El Cosmico
offers super affordable renovated trailers, safari tents and
teepees
. TEEPEES!! I think my seven-year-old self is most excited about that option.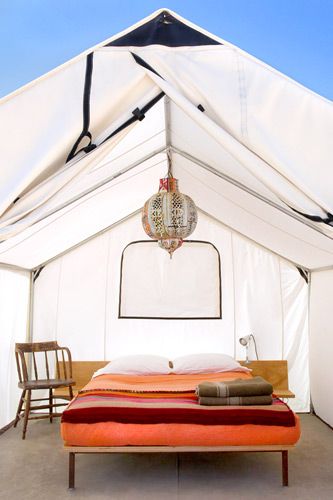 photos courtesy of el cosmico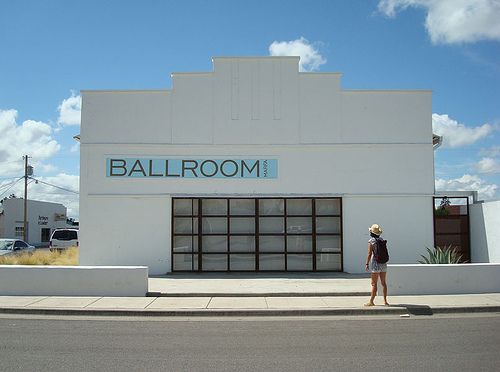 To be honest, I really have no idea why I'm so drawn to this place but since I found out about Marfa's existence, I haven't stopped researching or dreaming. How fun would it be to chat with the locals from this little town and explore for a weekend? I'll keep you posted on my potential plans to visit Marfa. Anyone want to be my date?